Whether you're throwing a birthday party, watching a football game or celebrating New Year's Eve, these tasty paleo finger food ideas and appetizers will help you cater to any crowd.
---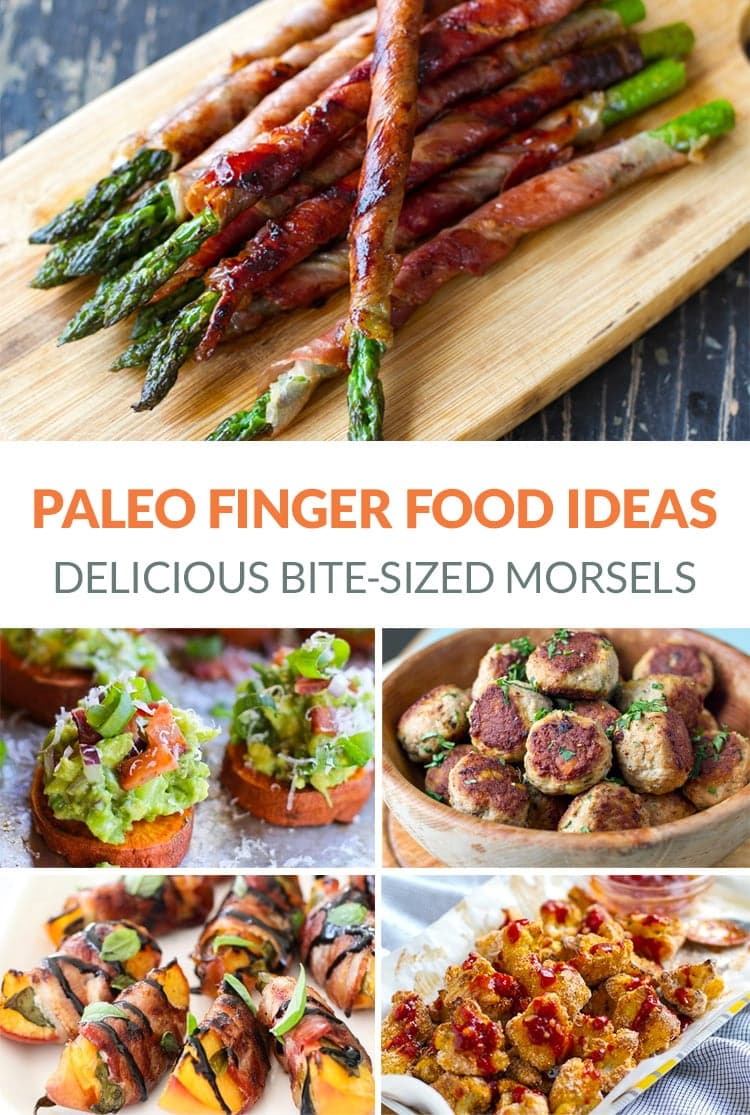 One of the things I love about the lead up to Christmas and New Years is getting together to celebrate with friends and family. Whether you are hosting a gathering or have been asked to bring a plate, we've got you covered with lots of nutritious finger food and appetizer recipes to wow your guests this festive season. They won't even know they're paleo!
1. Paleo antipasto platter
A colourful antipasto platter of paleo-friendly foods is a sure party pleaser. You can choose no-cook ingredients, and it's ridiculously quick and easy to pull together. For a winning platter, include a variety of flavours, textures, and colours. I like to include grilled vegetables, olives, sun-dried tomatoes, pickled vegetables, smoked salmon and cold meats. For inspiration check out this Anti-Pasta Platter from Miscriant or this Charcuterie Board (skip the bread and cheese or include it for your non-paleo guests). Steph Gaudreau has a great post on how to put together a healthy charcuterie board here.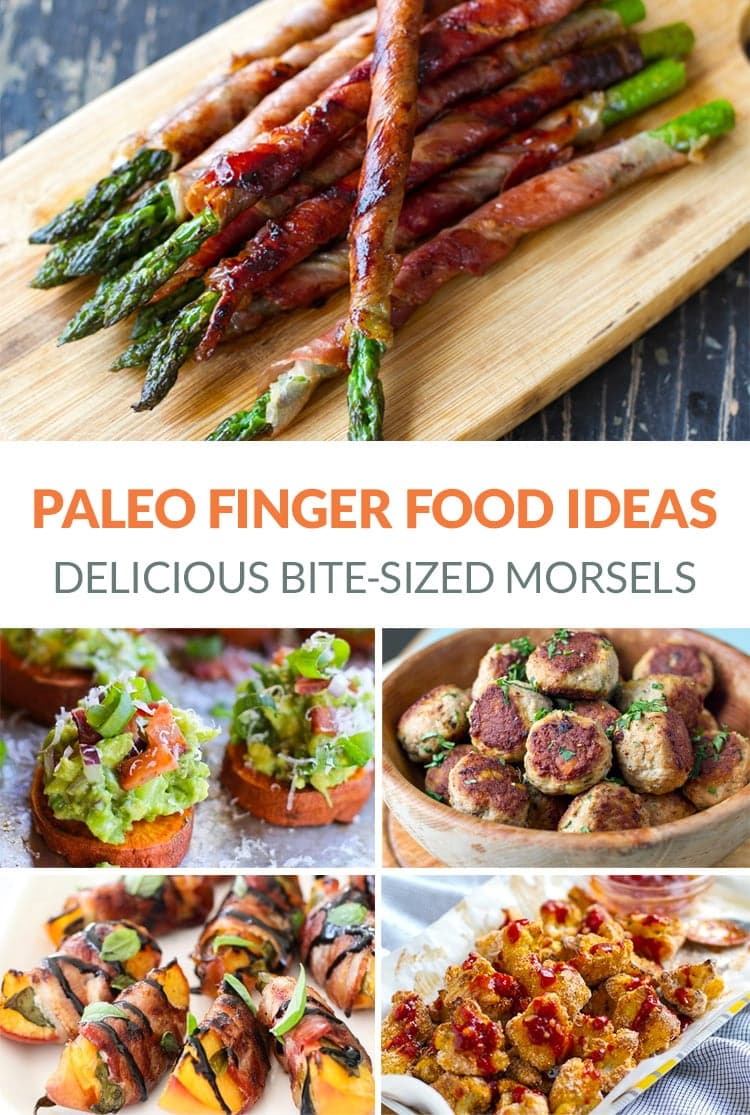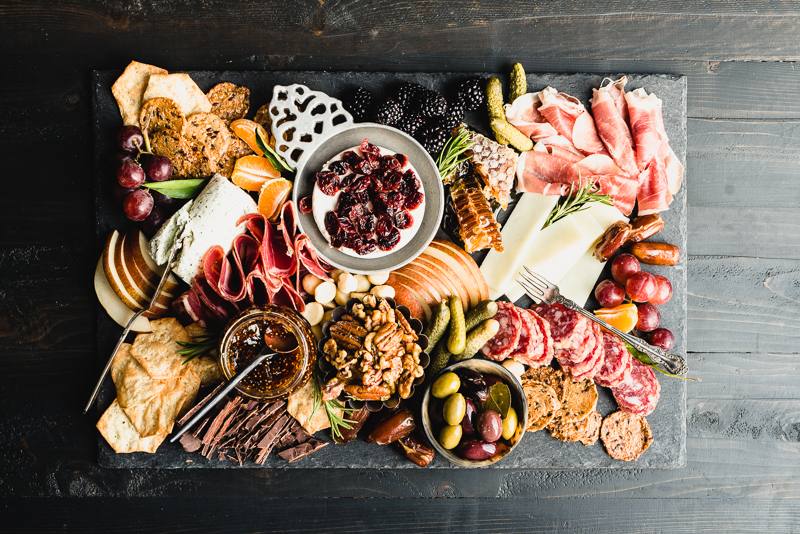 Pic from https://www.stephgaudreau.com
2. Festive paleo dips & crackers
You can also make a platter of paleo crackers and vegetable sticks served with a variety of dips. Try my Tahini and Mustard Crackers with Almond Paleo Hummus, Baba Ganoush, or Artichoke Pesto.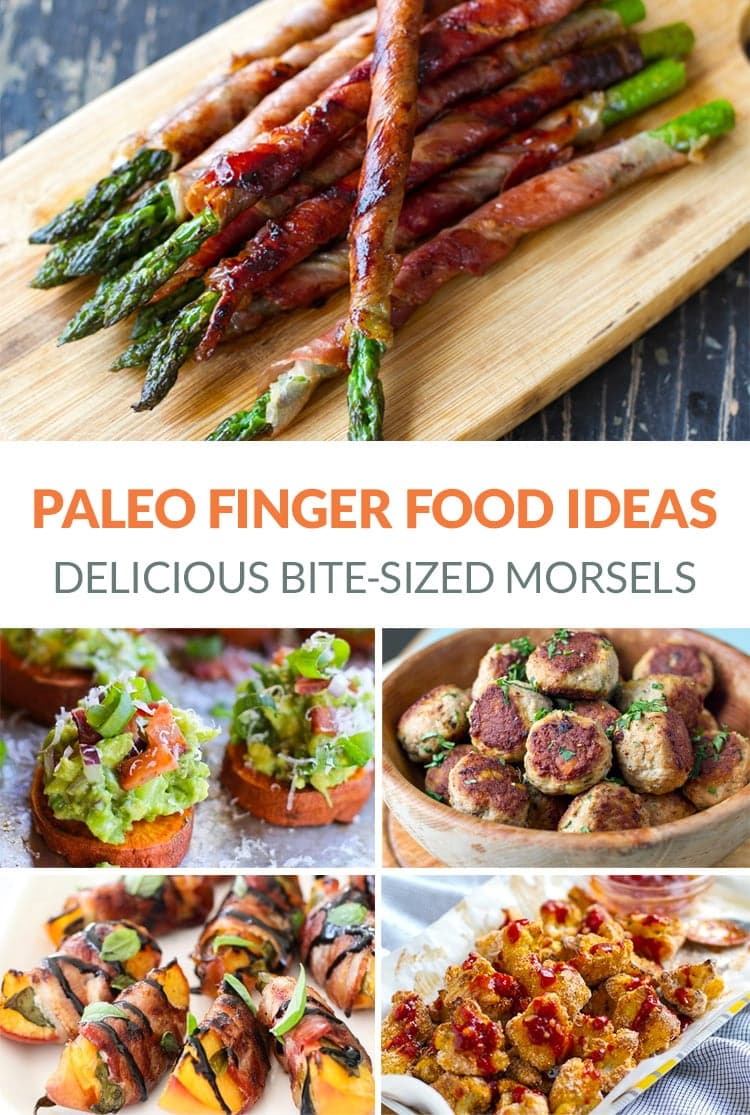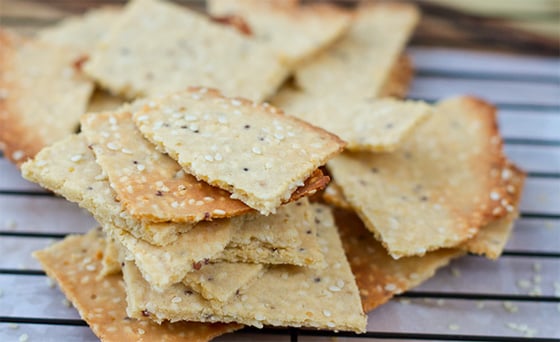 Try my special guacamole with leeks & pickled jalapeños. You can also make some sweet potato chips for dipping.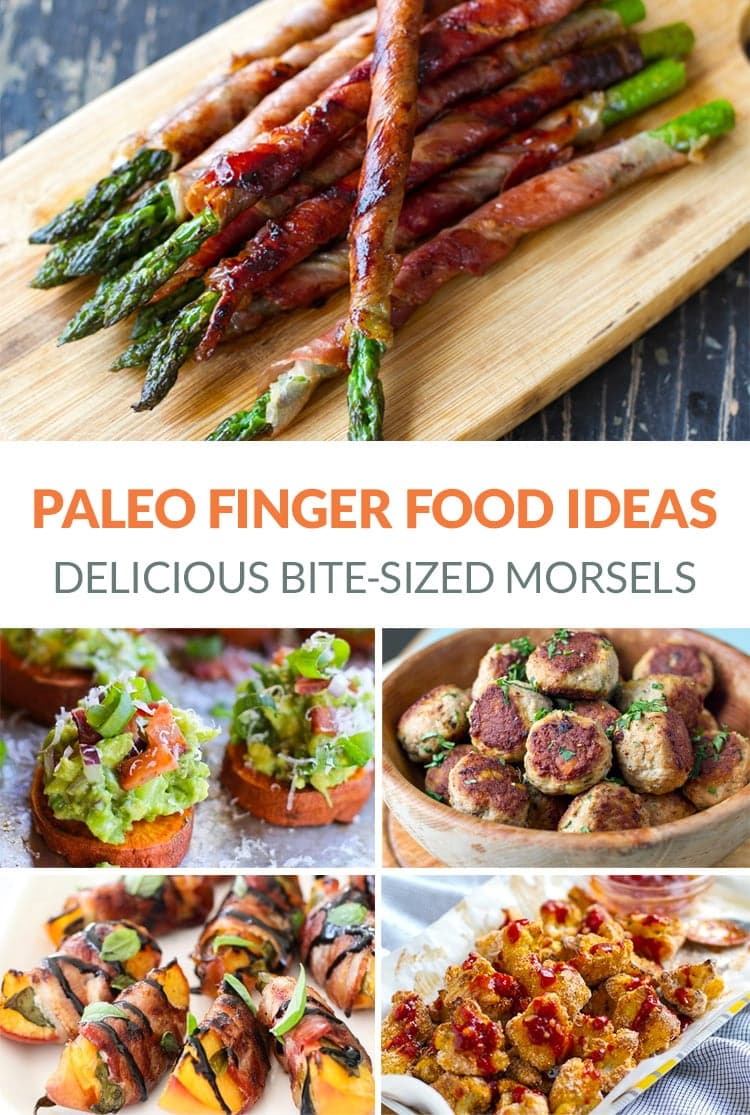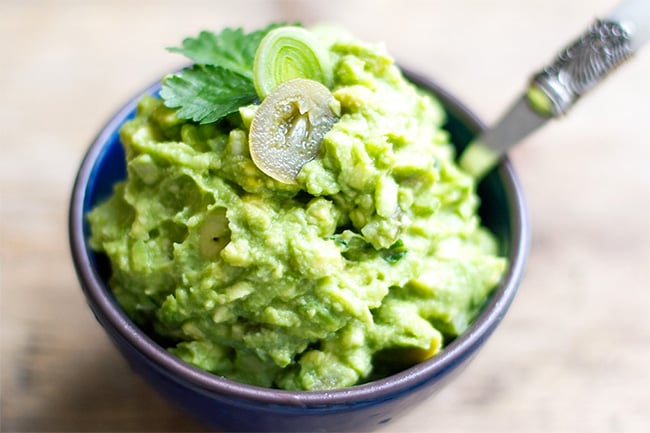 3. Party Chicken wings
A big plate of chicken wings is always a winner at parties. For something spicy try my smokey spicy chicken wings or these Jalapeno-Lime Chicken Wings with Paleo Ranch Dressing from Meatified. There are so many different marinades you can use, like my Portuguese Chicken Wings, Sticky Asian Drumlets, or these sweet and spicy BBQ Chicken Wings from Paleo Leap.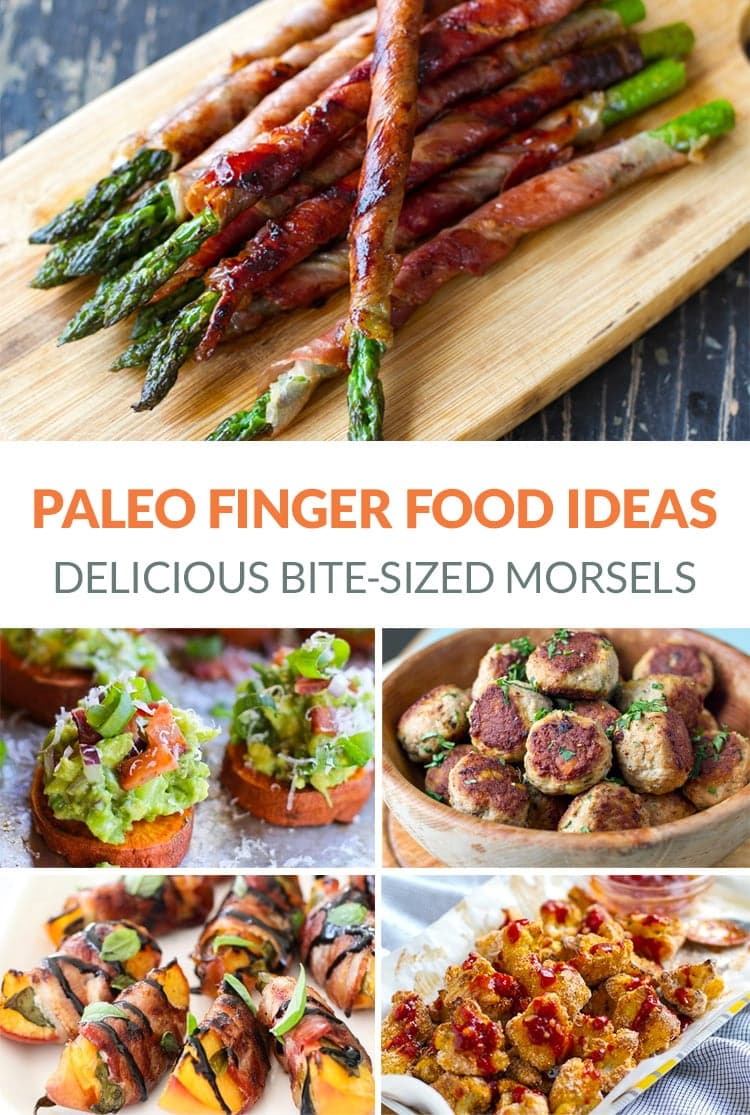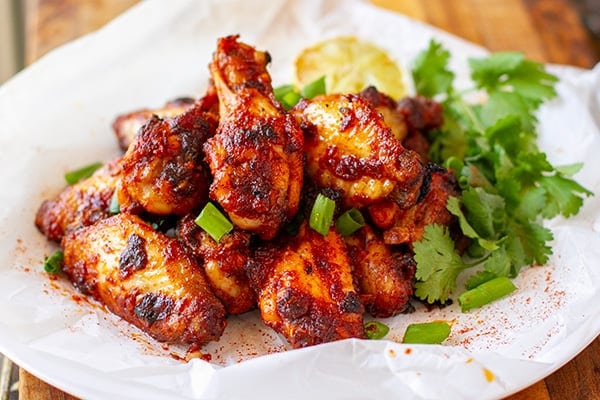 4. Paleo meatballs & other balls
Meatballs are great for entertaining – they easy to make, ground-up mince is a cheaper meat option, and there are so many different flavour variations you can try. Plus, you can make them ahead of time.
You can try my special Whole30 friendly meatballs, which you can serve with any kind of sauce on the side; paleo gyoza bites (these are so good!); these fried chicken meatballs; or my spicy turkey zucchini meatballs. 
For a non-meat version, try my Japanese salmon baked balls or these paleo falafels with spicy sauce. 
Need more ideas? Check out this roundup for 10 Mouth-watering Meatball Recipes.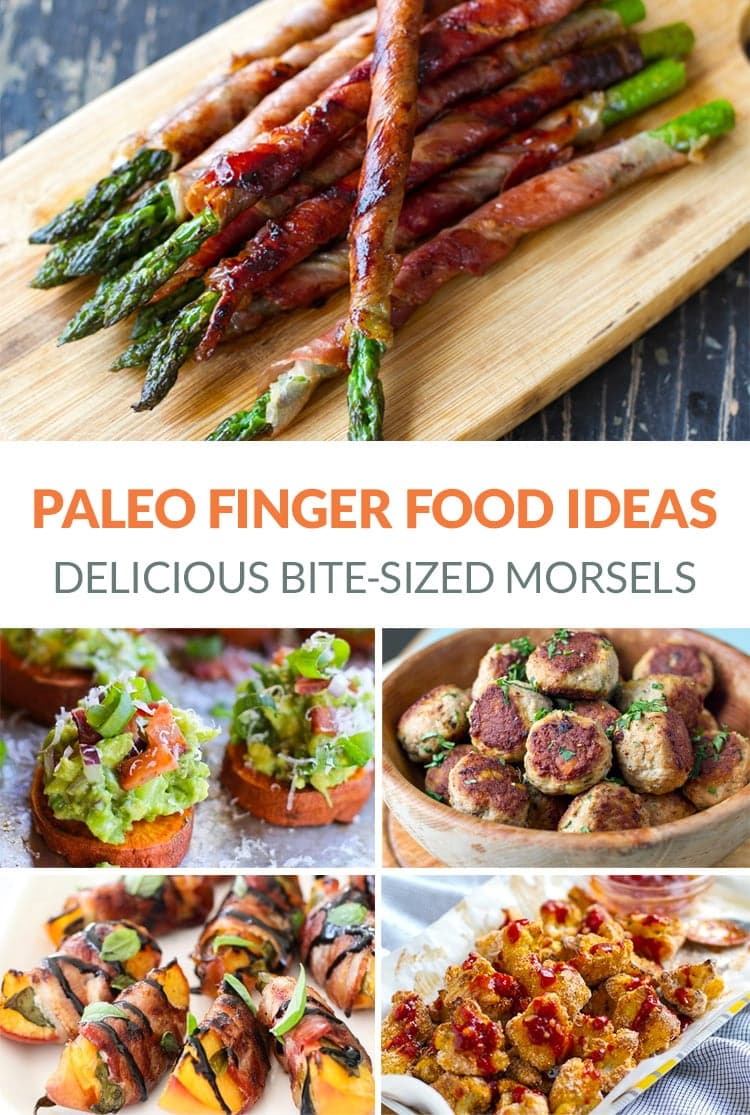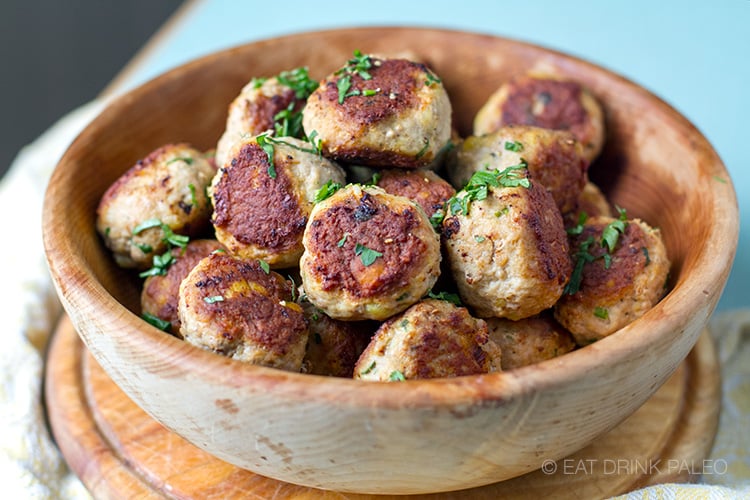 5. Paleo APpetizers with vegETABLES
Vegetables (and fruit) can be great carriers for tasty fillings. You can top slices of cucumber or cooked sweet potatoes with yummy mixtures; leafy greens and seaweed can be used as wrappers. And certain shaped vegetables and fruit can be wrapped with yummy things like bacon or smoked salmon.
You could make paleo sushi using cucumber rings instead of rice or use seaweed nori sheets to wrap tasty ingredients inside.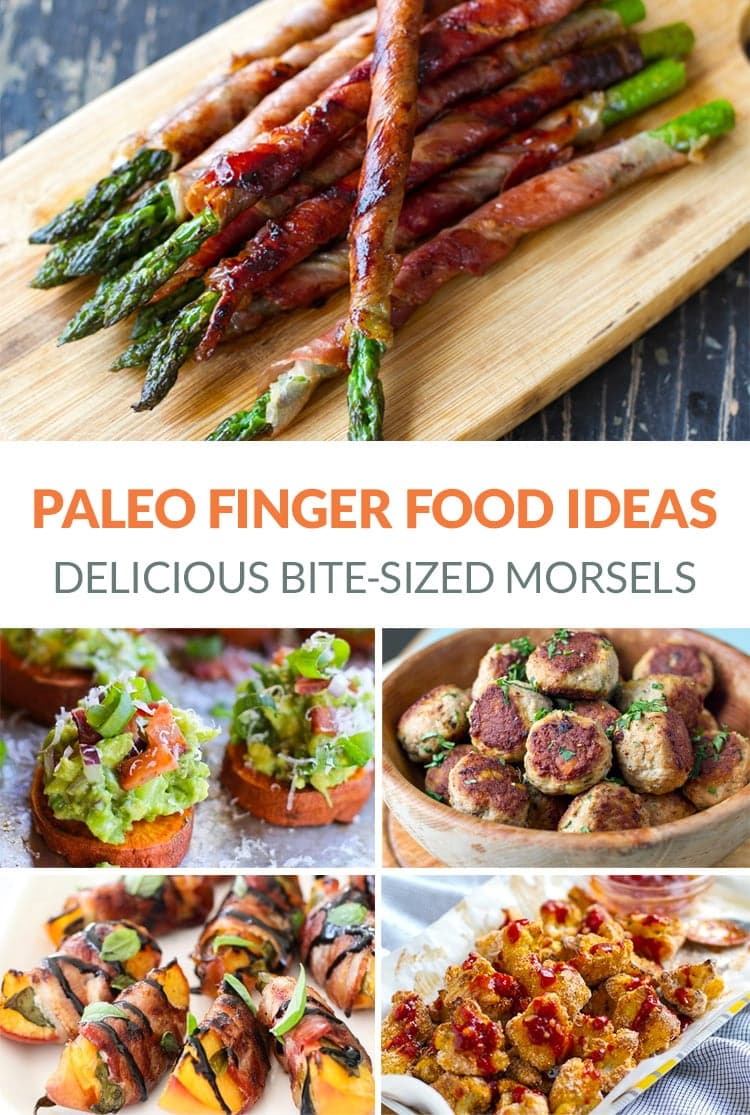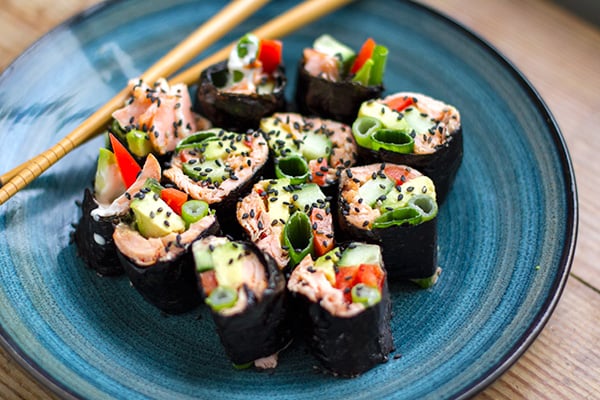 Sweet potato is another versatile ingredient. You can top up sweet potato rounds with lots of lovely toppings such as guacamole and bacon in this recipe by The Roasted Roots.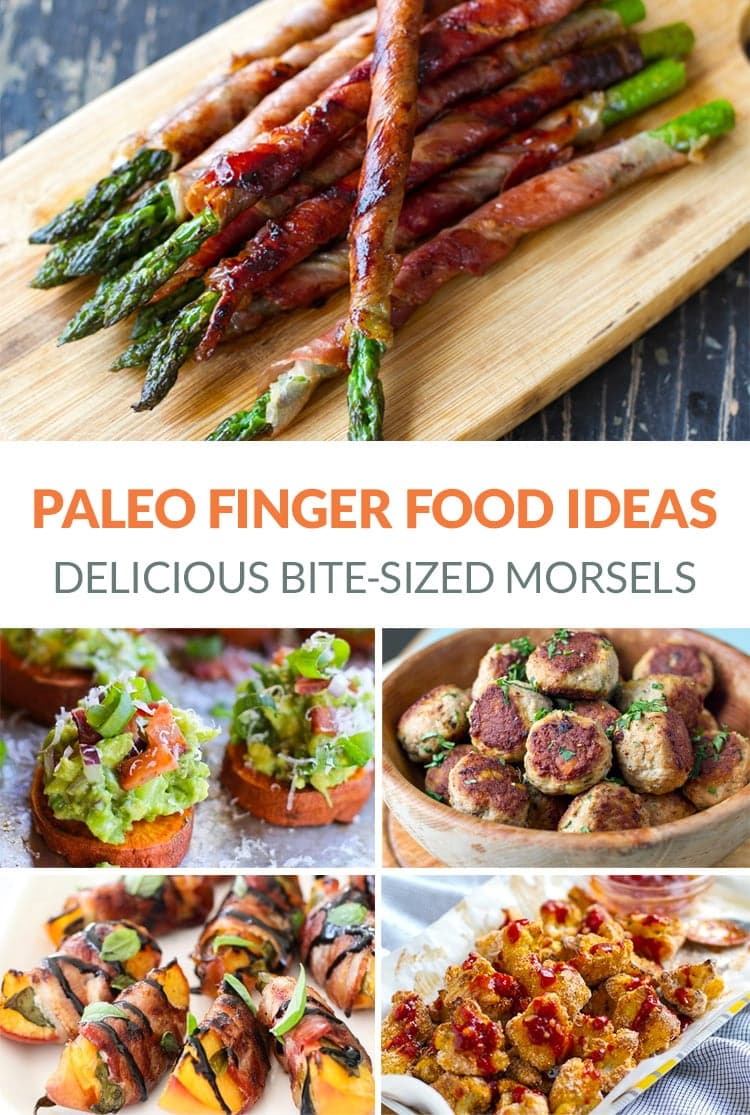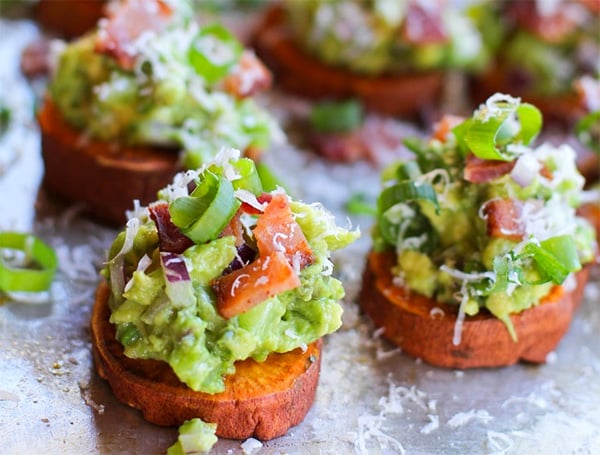 These prosciutto-wrapped asparagus spears are one of my go-to recipes when entertaining guests. They look a bit fancy, but trust me they are super simple to whip up!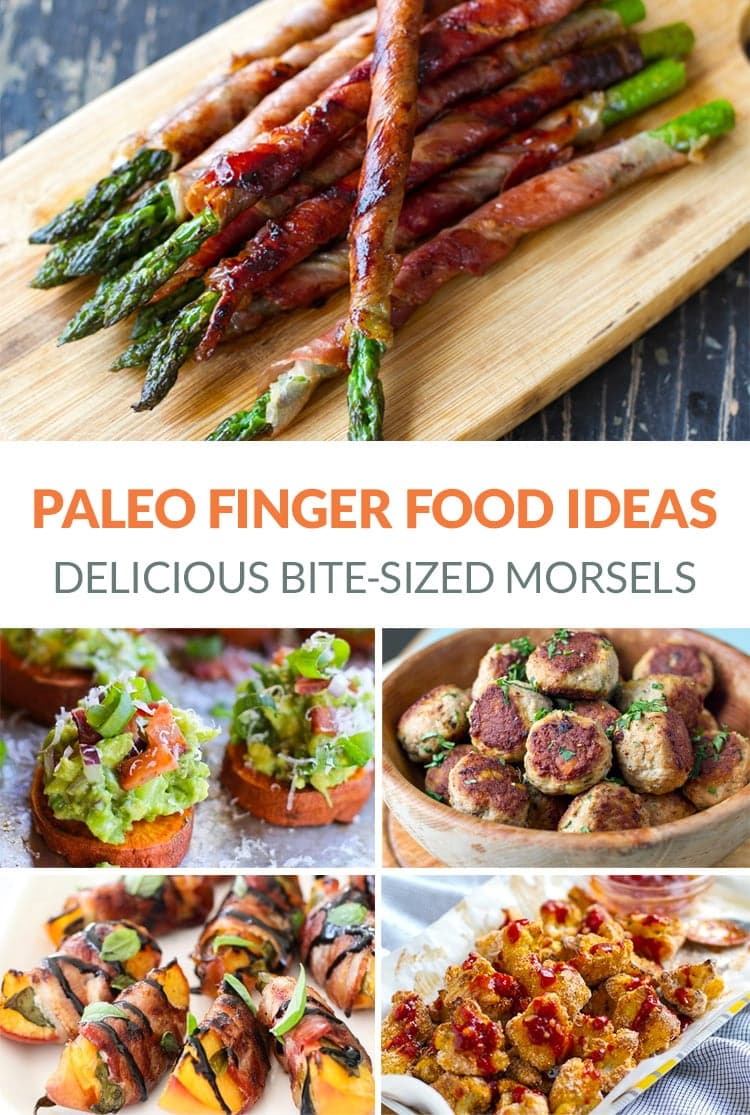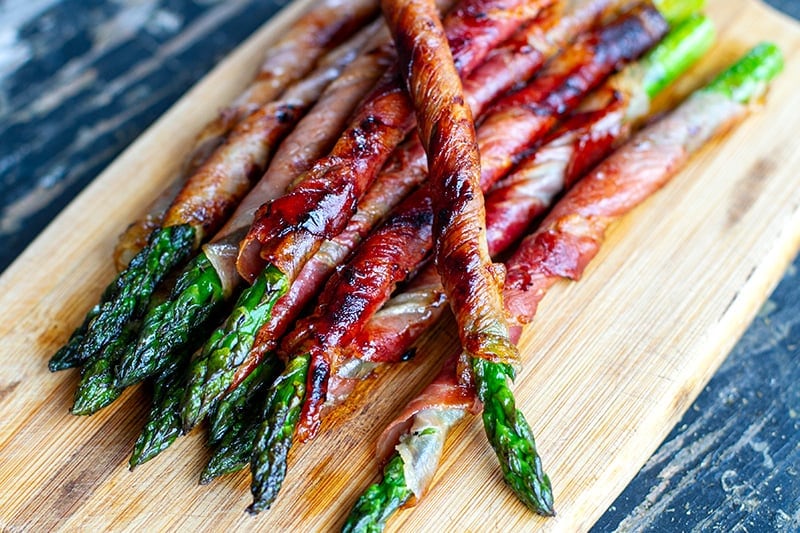 Prunes wrapped in crispy bacon, or Devils on Horseback, are one of my all-time favourite bites to serve (and eat!). I love the contrast of the soft sweet prune with the crunchy salty bacon… mmm…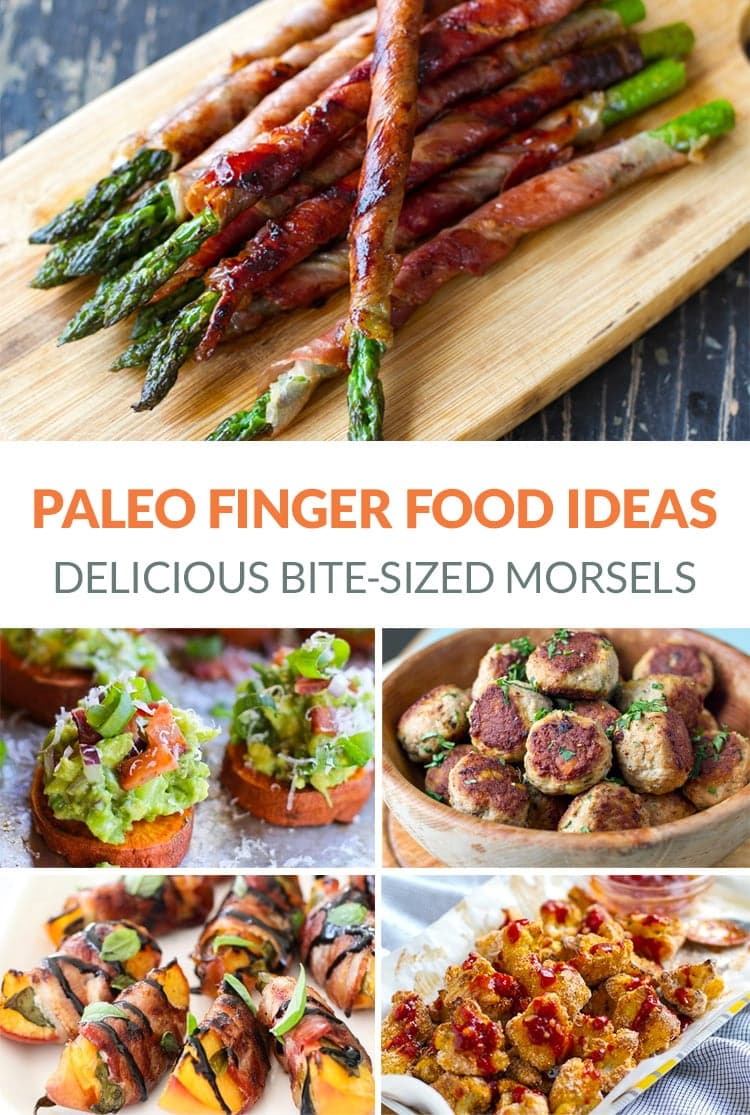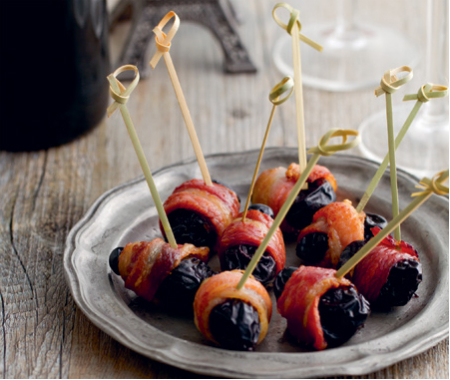 While we're on the topic of wrapping sweet things in bacon-y goodness, I can't go past Prosciutto Wrapped Melon or Parma Ham with Figs.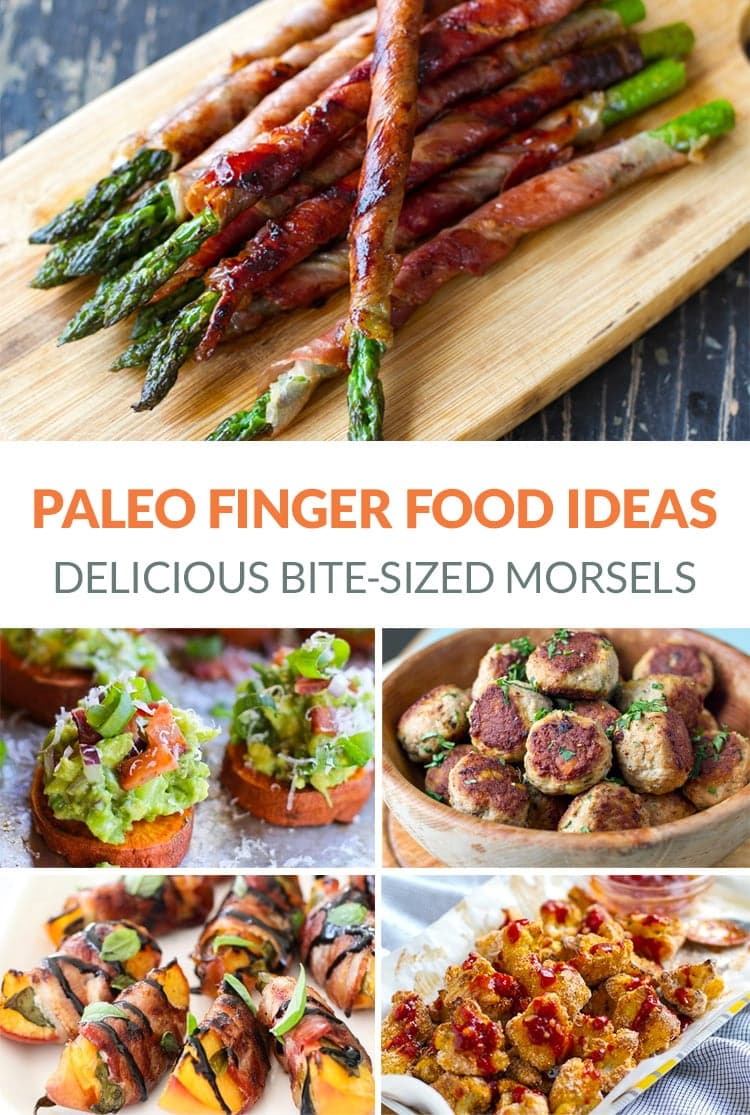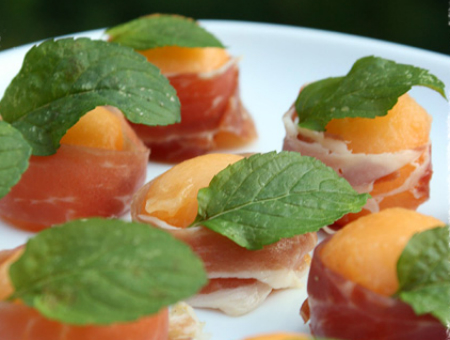 Or these amazing looking Bacon Wrapped Grilled Peaches with Balsamic Glaze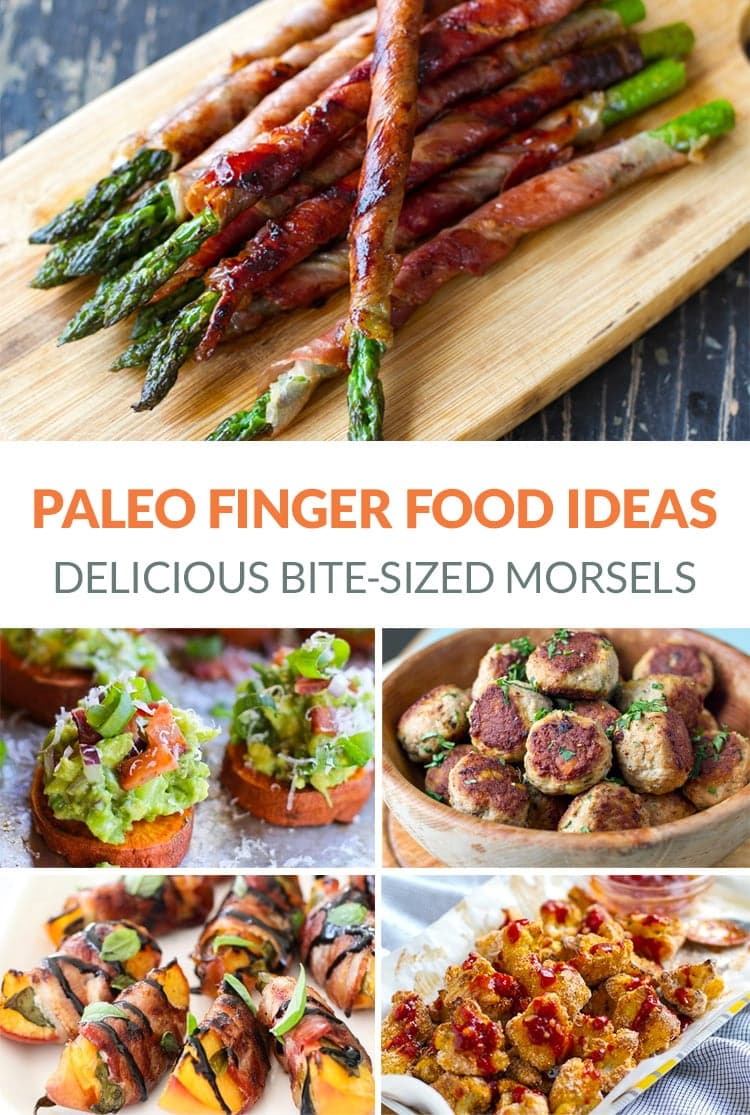 Finally, why not serve some simple grilled or baked vegetables like this crack cauliflower bites with spicy aioli sauce.

6. Meat & chicken skewers
Everybody loves a tasty, bite-sized morsel. It could be a piece of grilled meat on a stick, oysters with fancy dressing or grilled prawns, or just simpled deviled eggs.  Marjoram and Thyme Chicken Skewers or Paleo Satay Chicken Skewers.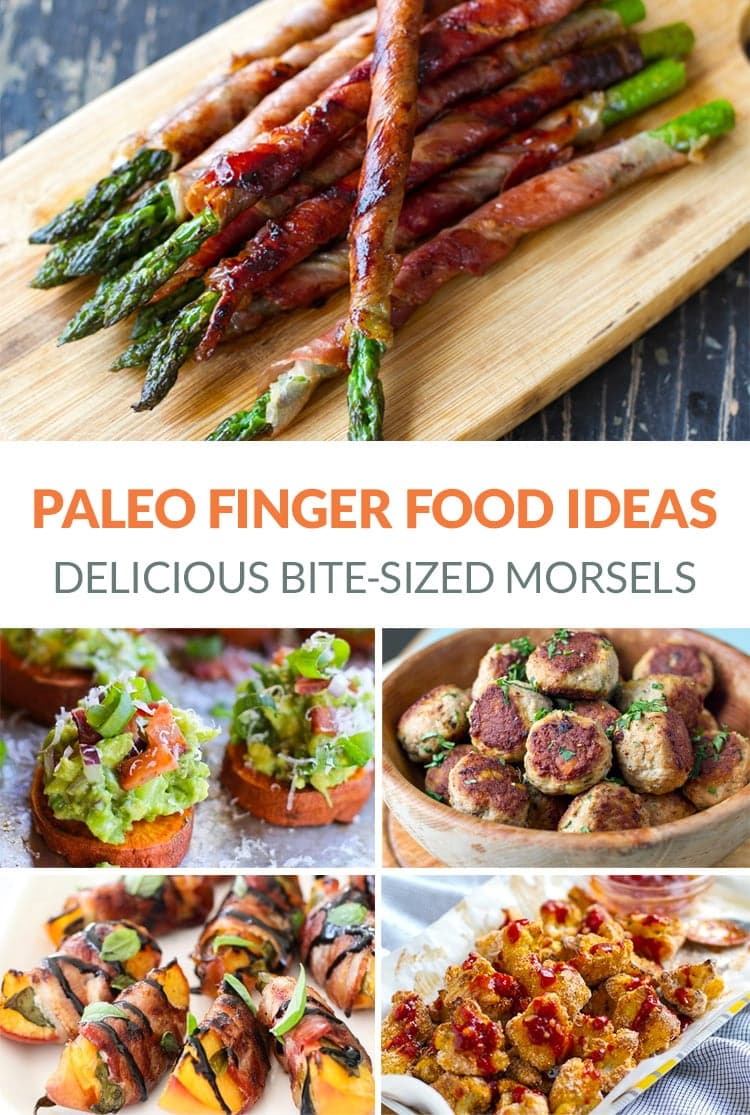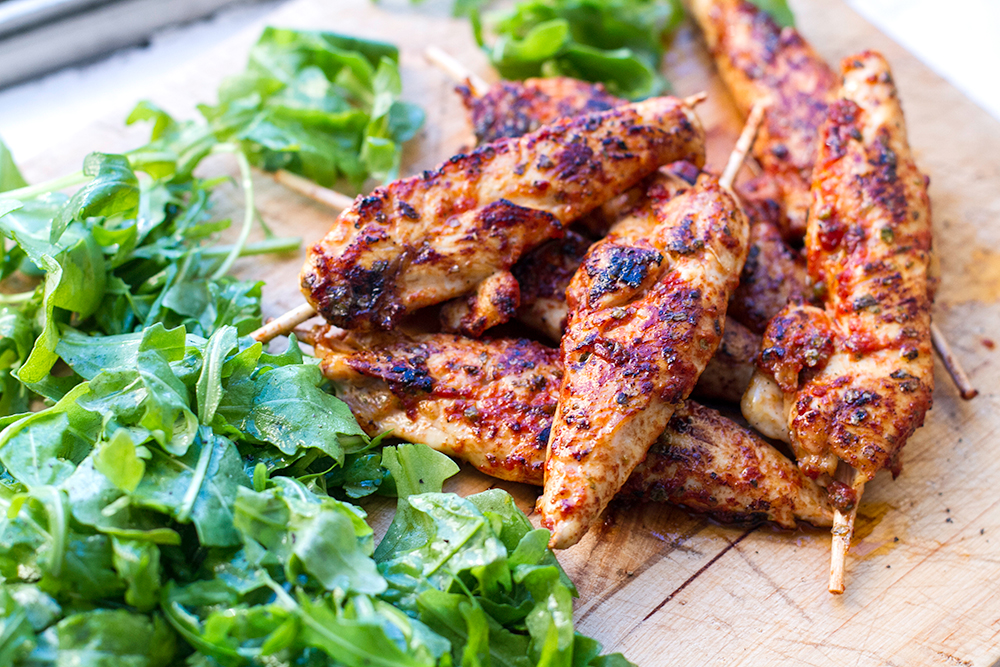 7. Grilled bite-sized seafood morsels
I also love serving a large platter of grilled prawns or oysters with a zesty dressing. Check out these Garlic & Herb Roasted Shrimp with Homemade Cocktail Sauce from Joyful Healthy Eats or my Scallop Lollipops With Prosciutto & Maple Syrup. Or, how about fish and pineapple ceviche over roasted sweet potato slices?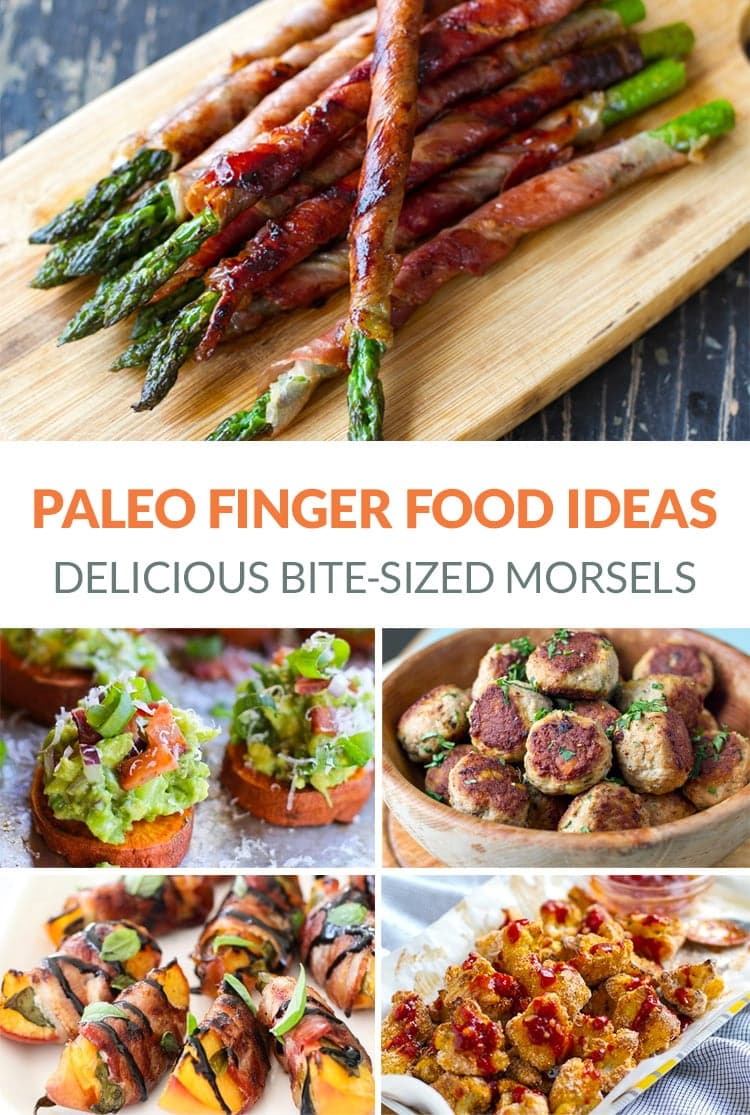 8. Deviled eggs
Devilled eggs are fun and retro finger food – perfect for parties! They are also easy to make and full of flavour. Try one (or all!) of these three different flavours with my recipe for Devilled Eggs – Three Ways, these buffalo devilled eggs with bacon or my tasty egg & lettuce cups with spicy mayo.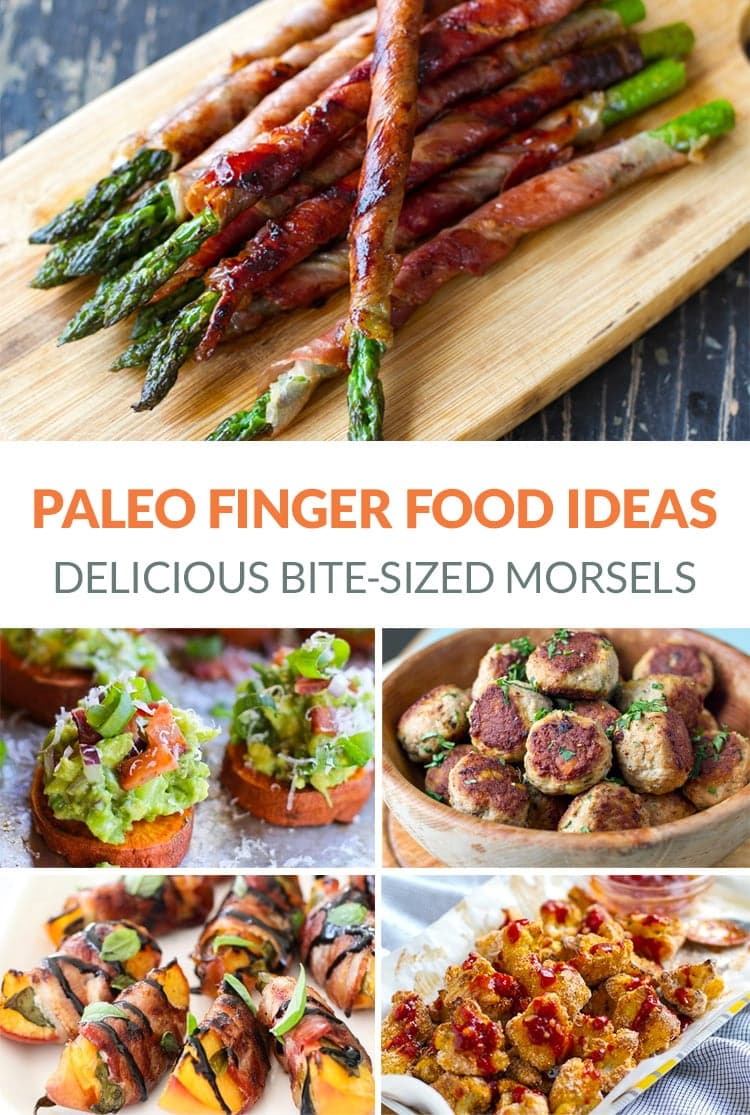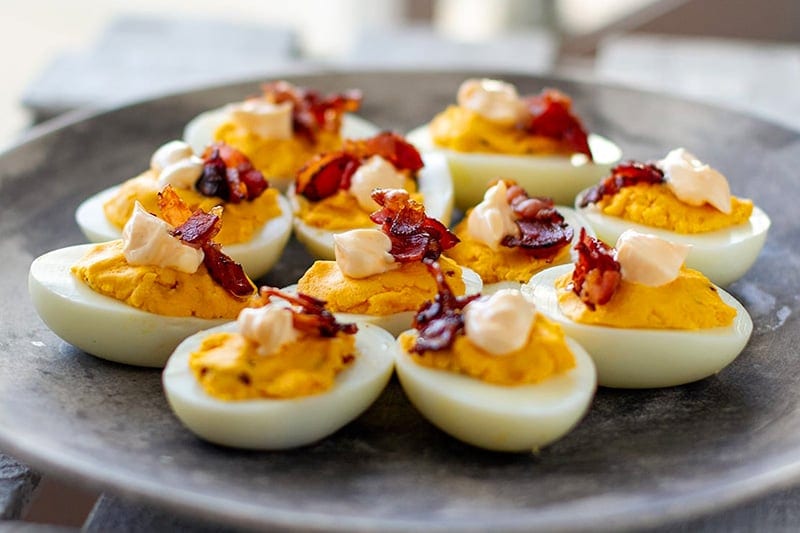 9. Spiced nuts & olives
These delicious Chilli and Lime Toasted Almonds are perfect served with a cocktail. I also love to buy a mix of different olives and give them a quick fry up with garlic, lemon zest and chili in lashings of good olive oil.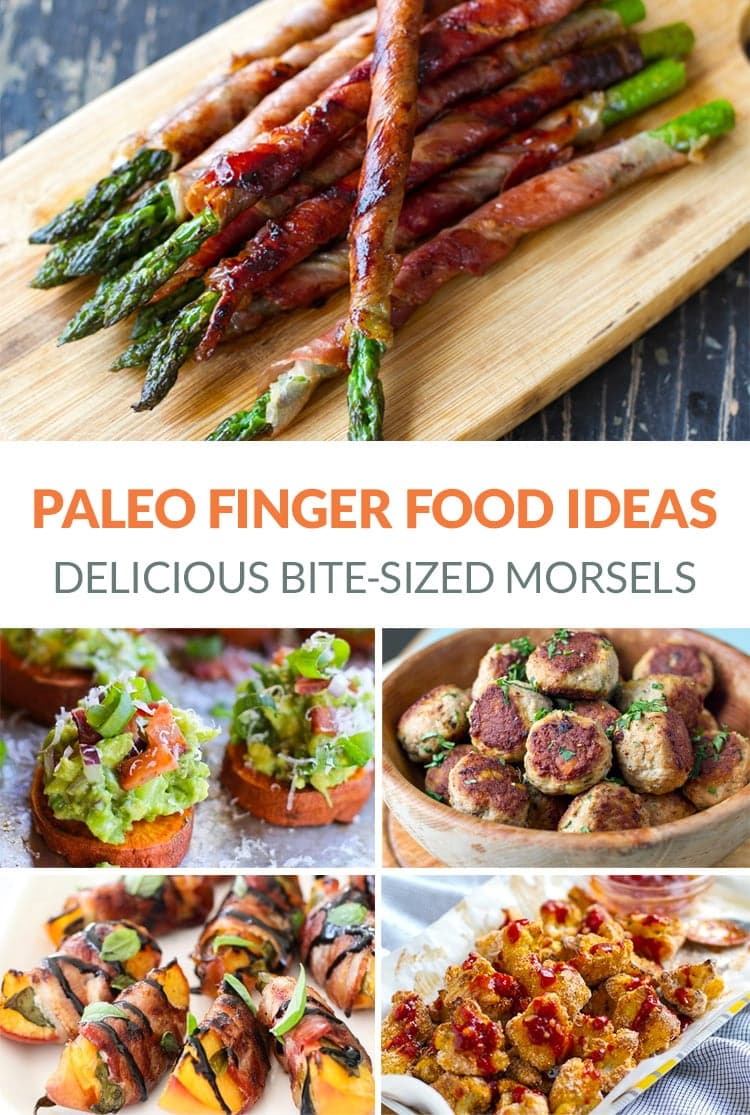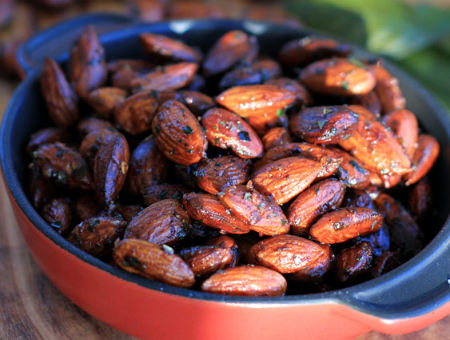 10. Fruit skewers & platters
If you're after something sweet, you can't go wrong with a colourful fruit platter or skewers. If it's a Christmas soirée you're throwing, why not get creative and make an edible fruit tree!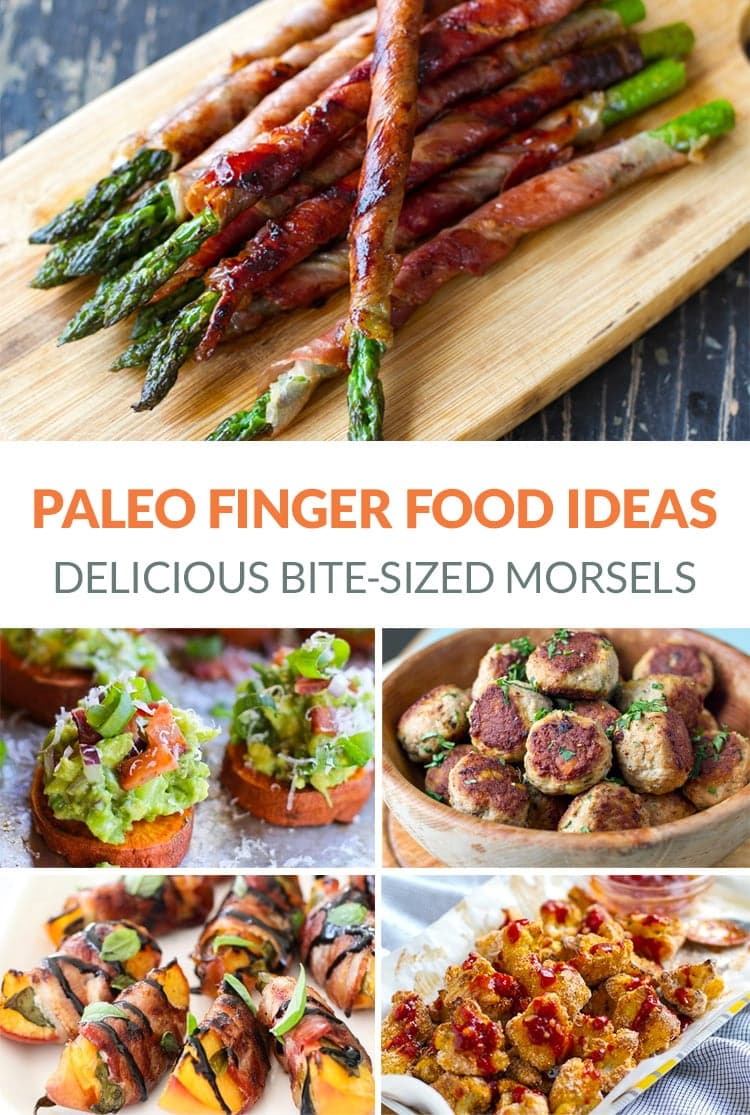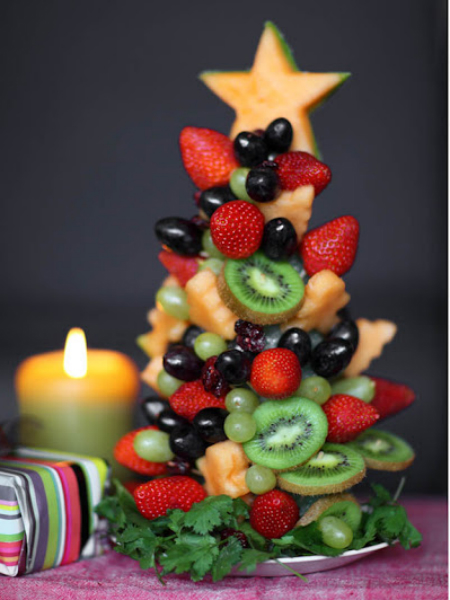 What are your favourite, healthy party foods and paleo appetizers? Share with me in the comments.
---