This website may contain affiliate links and advertising so that we can provide recipes to you. Read my privacy policy.
Avocado Shrimp Ceviche is made with so many fresh ingredients and so easy to make! This is always a hit where it goes!
We also love these other recipes that have fresh avocado as an ingredient. Italian Avocado Cucumber Salad, Berry Avocado Salad with Creamy Raspberry Dressing or Strawberry Avocado Spinach Salad.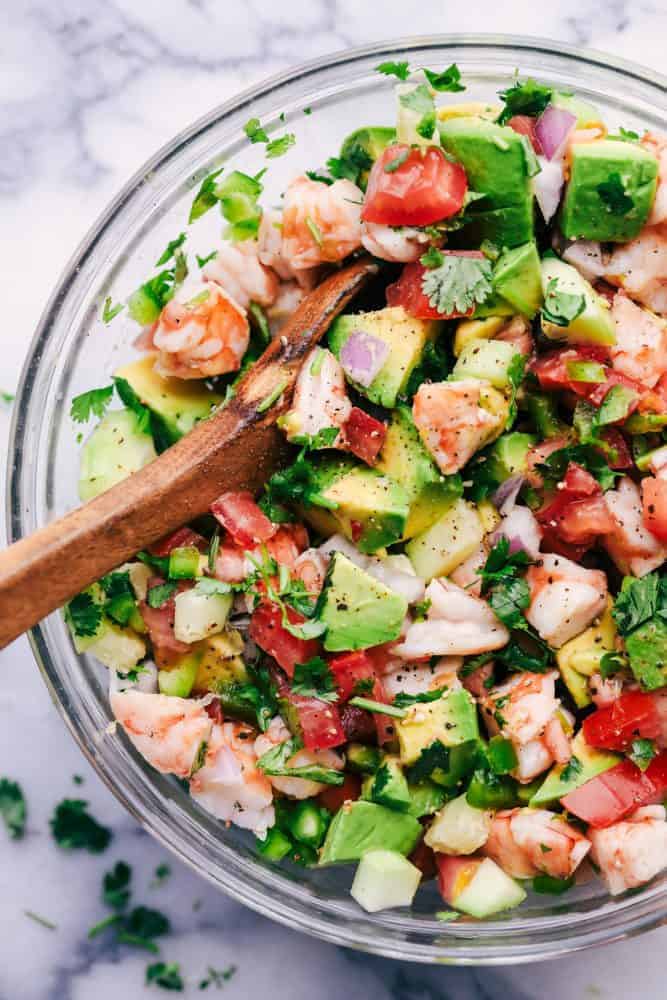 Shrimp Ceviche Recipe
I was introduced to ceviche at a summer barbeque last summer. I had never heard of ceviche before and was quite intrigued. I always love something that involves fresh ingredients. Shrimp, cucumber, tomato, cilantro, jalapeno, and red onions all get tossed to make this ceviche. I decided to add some avocado to the mix and it turned out just as amazing as I remembered. You add some fresh lemon, lime, and orange juice and all of the fresh ingredients really combine for amazing flavor.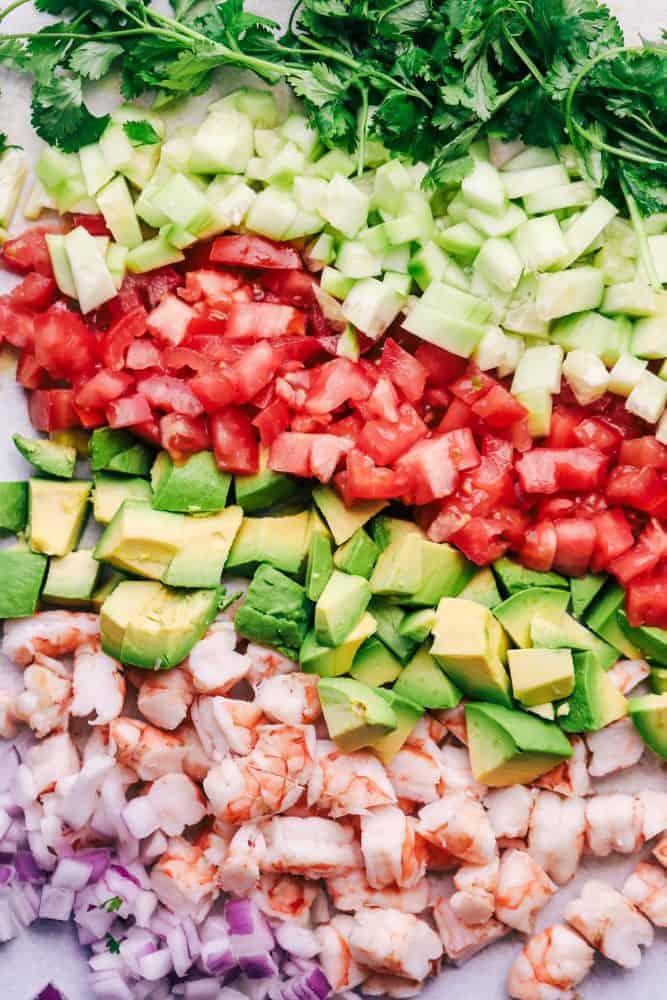 What are the ingredients of ceviche?
1 pound shrimp, cooked
½ cup fresh lime juice
2 roma tomatoes, chopped
¼ cup red onion, diced
1 jalapeno pepper, chopped
¼ cup cilantro, chopped
3 avocados, chopped
Is the shrimp cooked or raw?
Traditional ceviche consists of raw seafood tossed with an acidic marinade. The marinade "cooks the fish. Let it sit in the lime juice for 5 minutes until the shrimp turns opaque.
How long can you keep ceviche in the refrigerator?
I would store ceviche no longer than 48 hours. Pour off as much of the marinade as possible and keep the ceviche tightly sealed. When serving again, you can add fresh lime juice to adjust the flavor.